Project Evergreen 2020

Role: project lead, art director, strategist
Team: Lisa Fischer (UX), Molly Hensley (illustrator), Ocupop (illustrator), Ella Dobson (illustrator), Raph Kerley (illustrator), Jim Burke (designer) Output: design system, sticker sheets, blog header templates, evergreen blog headers

Scope:
To design an operations solution that would equip our team with dynamic, on-brand assets to accompany everyday social media posts, freeing up our team to focus more on campaigns, design strategy, and conceptually intensive projects.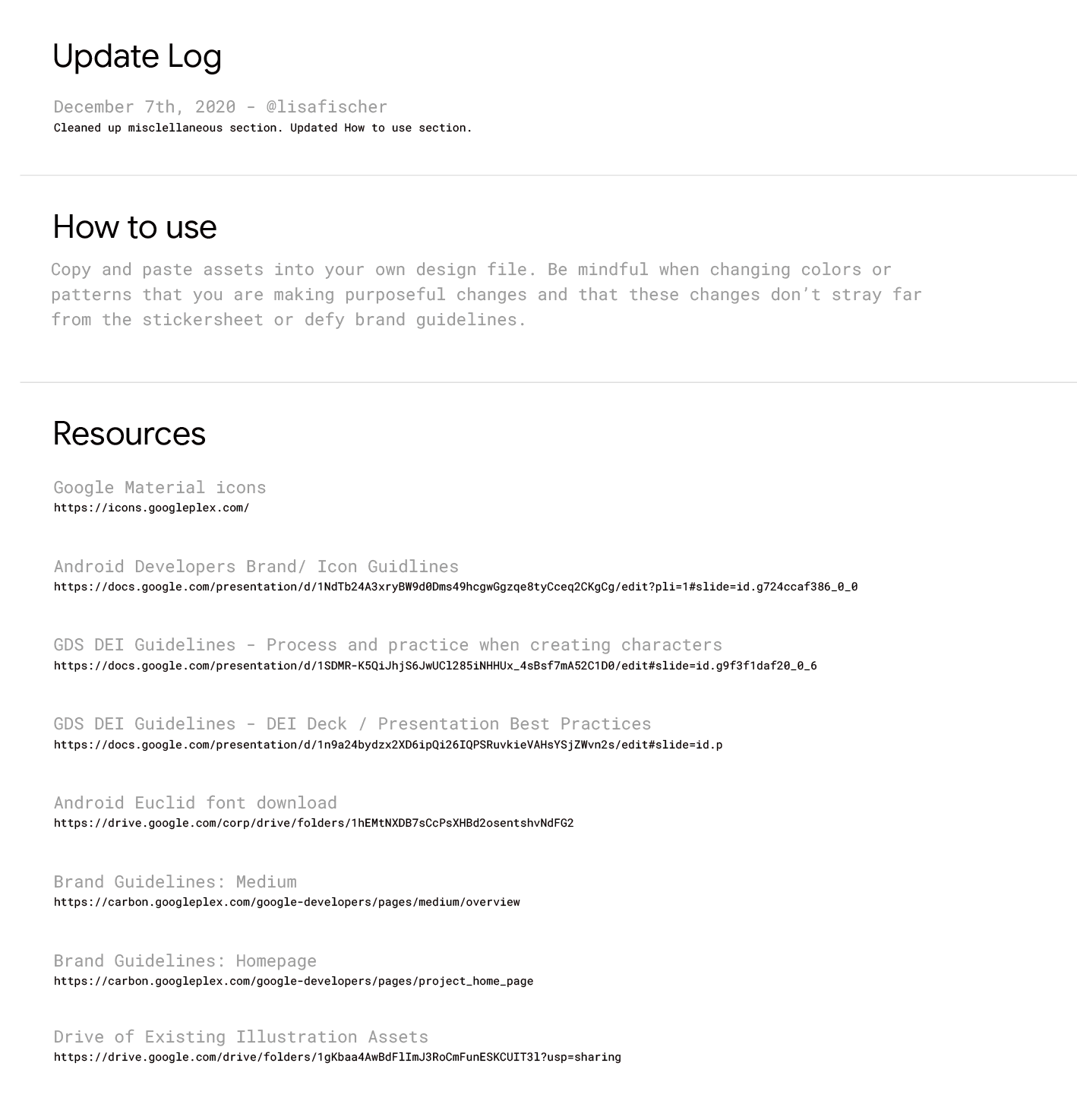 Android Developers sticker sheet



Methodologies:
Coordinating with our Publishing team to determine the themes and types of assets would be neded most frequently. Regular communication with our project managers to change project assignments according to designer availability and skill level, so as not to interfere with client-facing projects. Iterative strategy development to determine what kinds of content and workflows each team member needed to support everyday social content.

Regular audits of the Product Areas' evolving design styles to ensure the evergreen assets we developed reflected the most up to date branding.

Art directing various designers to ensure the branding between assets was cohesive and themes were accurately represented.



Deliverables:
Adobe Illustrator sticker sheets for each PA featuring common elements from previously approved social assets, organized by logical degrees of segmentation (ex. asset background patterns were coupled with background colors). New designs for Medium and Twitter posts, crafted to reflect those common themes reported by our Publishing team, and exported as non-modifiable pngs. New designs for Twitter posts featuring modifiable text boxes, exported as Photoshop templates and given to the Publishing team to update autonomsly with appropriate messaging. New file organizational system that ensures assets could be easily findable, and that sharing permissions were regulated.
PAs supported: Android Developers, Google Play Developers, Chrome Developers, Cloud, Google Developers, TensorFlow, Firebase, Material Design, Google Developer Groups (GDG), Women Techmakers, Flutter, and Google Web Creators.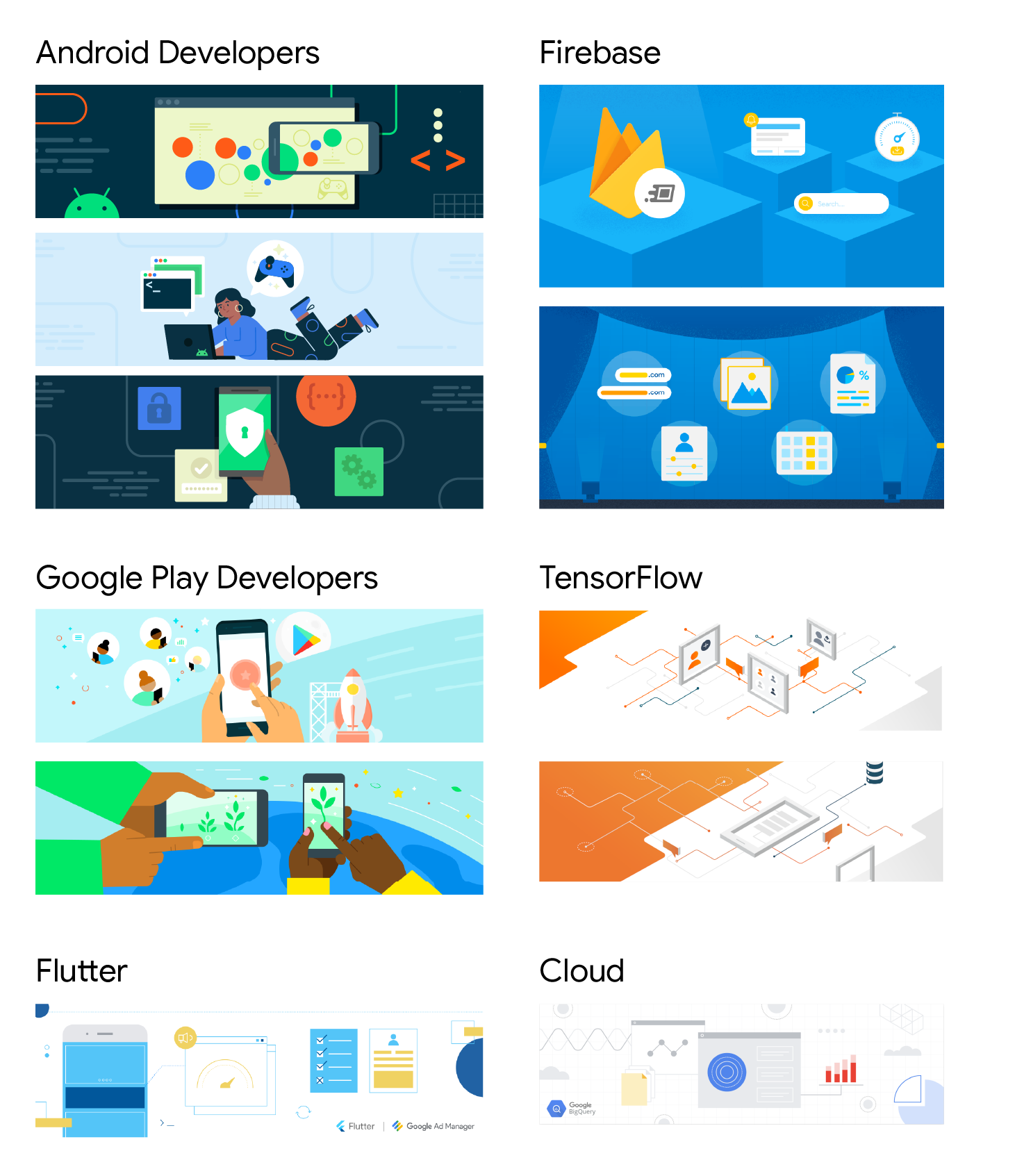 Selection of Evergreen Medium headers