Android App Excellence campaign, 2021



Realm: Branding, Social, Strategy, Motion
Role: Project Lead, Art Director, Strategist
Team: Abby Lindstrom, Maggie Laughner, Mauricio Vergara, Marialaura Garcia, Rick Murphy




Android Developers Marketing approached our team to develop a visual framework for a campaign that aimed to convince both business practitioners and techincal leads to invest in creating high quality apps on Android and Google Play.

These two user groups often will prioritize the Apple store and its apps, and there was a huge business opportunity in investing in Android users. Our challenge was to develop a visual system that resonated with these two different personas, and that communicated in a simple but also precise way what app quality means, and why it's important to their business.

Working with internal stakeholders, our partner agency Ocupop, and within our own design team, we developed a system that showed an "under the hood" view of an app, and how things like battery life and user experience could directly impact the app's financial sucess. We then used hands as characters interacting with those components to visualize what needs to happen in the backend of an app to achieve excellence. There would only be two hands in any layout -- essentially, the business person and the engineer, working together.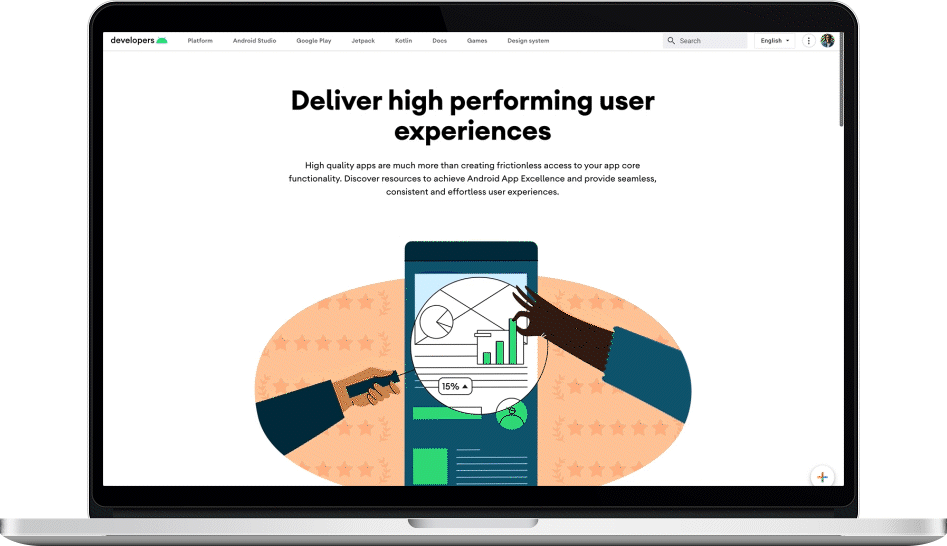 We treated the hands as characters -- only two sets would appear in a static composition to represent the business person and the engineer, at work together. We chose to use only hands rather than full body characters so we could show details into what app quality looks like at a larger scale. We hoped that viewers seeing these hands could also more easily relate to the actions happening in the illustration. The message was: "No matter who you are, you can make these changes, you can make this happen."
When initially pitched, this project was scoped as a simple ad campaign, but it quickly expanded to include a
landing page
on developers.android.com, animated case study videos, instructional videos, social media gifs, and event branding.
Within one month of launch, the site saw 3.6million unique viewers!
Download wireframe here.
Thumbnails for the technical and business case studies



We engaged with the client earlier in the design process than our team ever has, helping to shape not just the visual direction but the messaging of the campaign overall. Through this process, we navigated through myriad surprises and challenges, including even changing the Product Area this campaign was dedicated to.

Here are some earlier designs, starting with when thought we were designing this for Google Play Developers, and then proceeding through the evolution of the visual framework.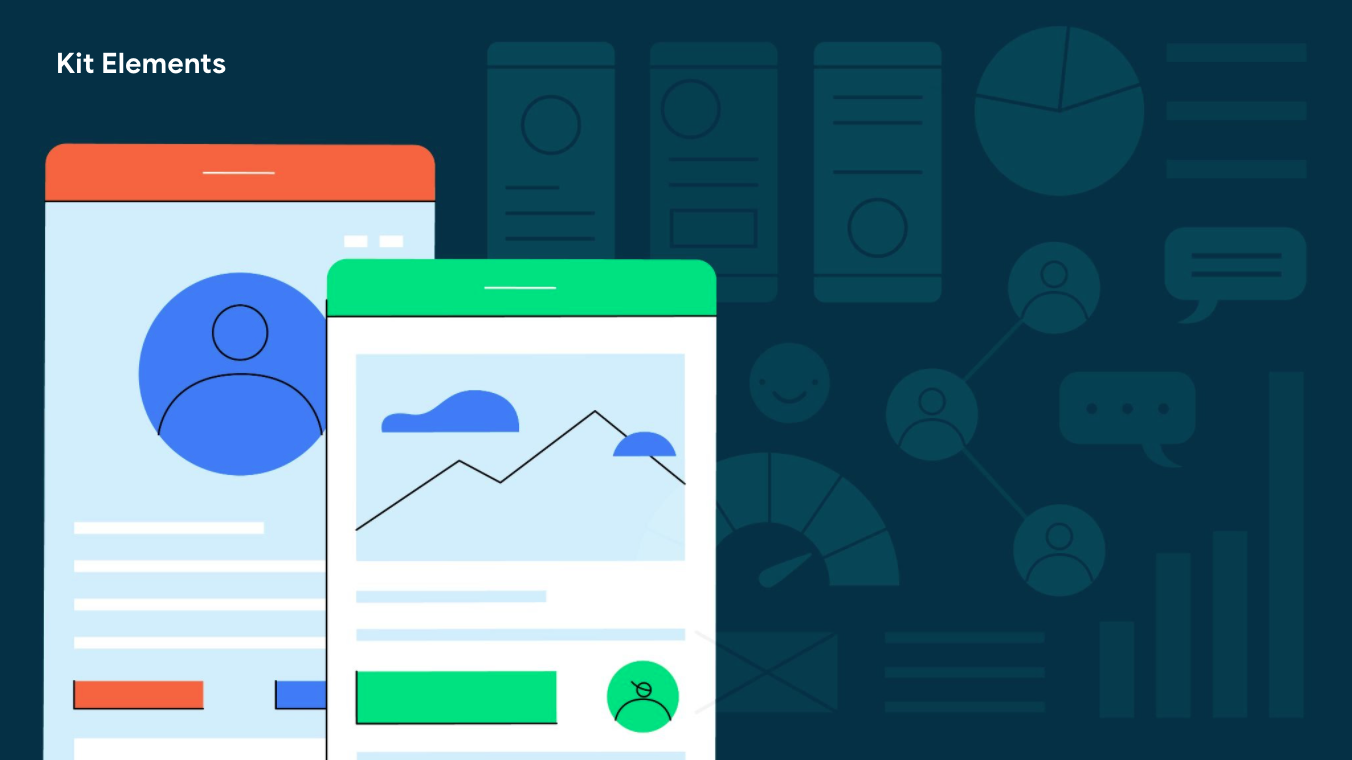 Ultimately, the Android App Excellence campaign gave a fresh take to the Android brand that will be used across all our platforms for years.




developer.android.com/quality